Second movement: Birds watching



Video
5:26 mins
HD
2020












Commissioned by BOZAR - Center of Fine Arts in Brussels





"Second movement: Birds watching" a video that takes the decision to ban "Mahraganat" music- a type of singing and music that mixes techno and folk music that appeared recently in Egypt - under the accusation of "spoiling the public taste" as a point of departure that reflects the relation of power and authority with art. The video tries to engage western classical music in conversation with the music and lyrics of Mahragant music. Attempting to break boundaries and rules being put on recent contemporary metamorphosis while introducing a state of reconciliation and homogenization.


The work questions the role of entities such as syndicates and media channels in the dispute to extend influence and impose control. Music emerging from marginalized and poor social classes -vernacular and deeply rooted from its context- that own its special performative dancing was able to go beyond and find their audience outside the censorship established by those parties.

The video includes found footage that presents two narratives; one represents the state of merging between Beethoven and Mahraganat and the other is the narrative of official authorities.











Conversations in a Beehive

Diaries books
Text and ink on paper
14*10 cm/ 14*21 cm
2020


Commissioned by Khalil Sakakini Cultural Center
in Ramallah as part of "Artist At Work" exhibition which can be viewed
here
Conversations in a Beehive is a project interested in the status of domestic labor that exists as invisible, unpaid, and unequally distributed work within household structures. It approaches the discourse around the social perception of domestic work and the recognition of domestic spaces as sites of labor. Not only does one exert considerable amounts of physical effort on a daily basis but it also extends to include substantial mental and emotional effort/drill. Both of which consume a lot of time and energy affecting the productivity of women.

The research takes the working middle-class family as a case study to position the domestic establishment within the wider economic context that is constituted by capitalism. The structure, dynamics, and roles of the family members act as the key aspects in shaping the project. While the artist questions the definition of 'labor 'if it is known as how much time is worth and can be compensated by money, then how it is being spent and valued in the context of domestic chores and the art field.

The project takes the diaries of a mother artist as a starting point. It includes to-do lists, sketches, dialogues, and conversations between family members, friends and relatives even with her child which reflects a collective learning methodology of bottom-up-knowledge. Through writing personal texts as diary entries that are based on actual conversations, discussing the value and position of different members of the family through different approaches and perspectives.
Not only Ostriches bury their heads in sand


Sculpture / Public Art
(18) sculptures
2019








Commissioned by The National Gallery of Fine Arts in Amman.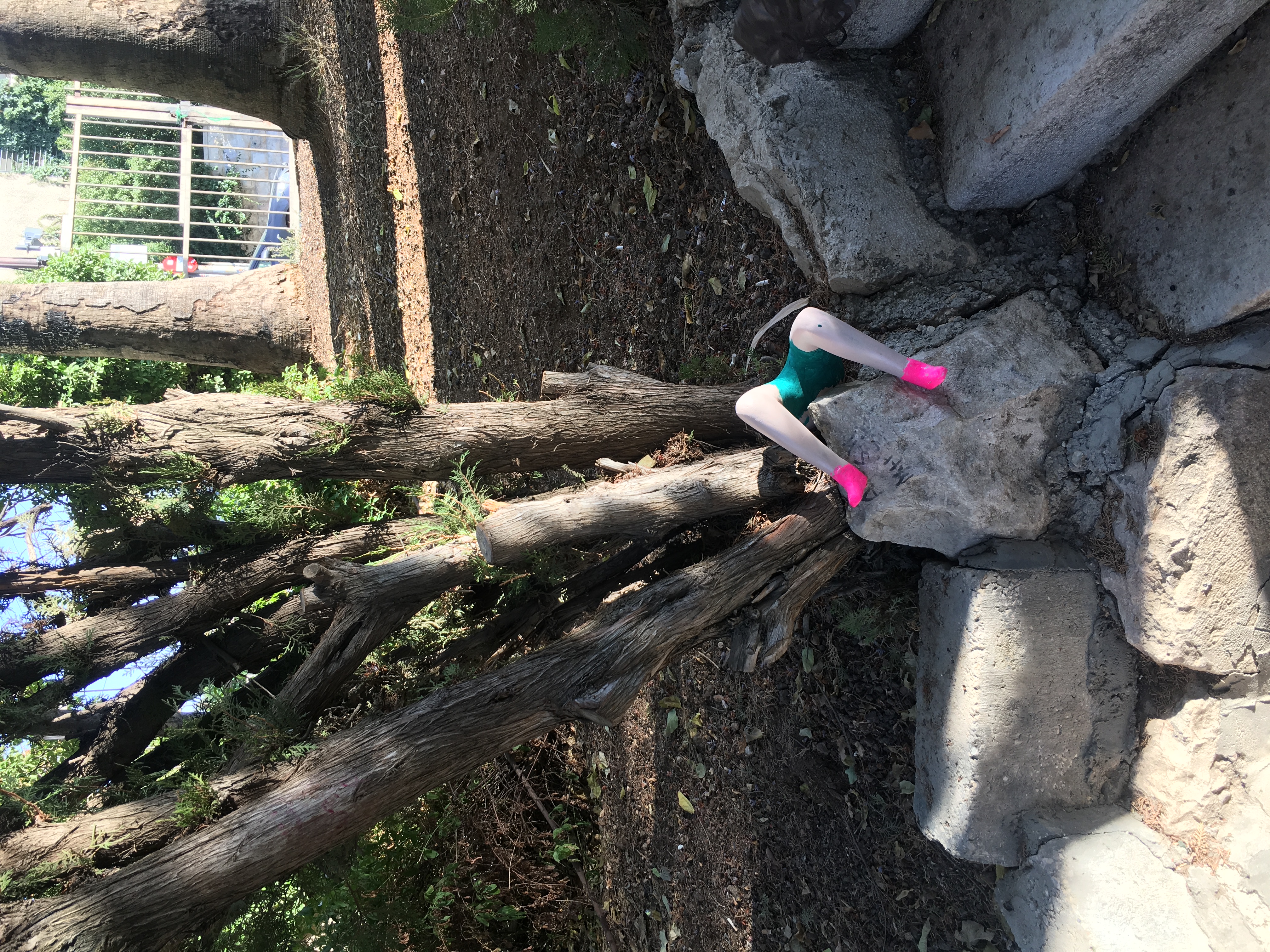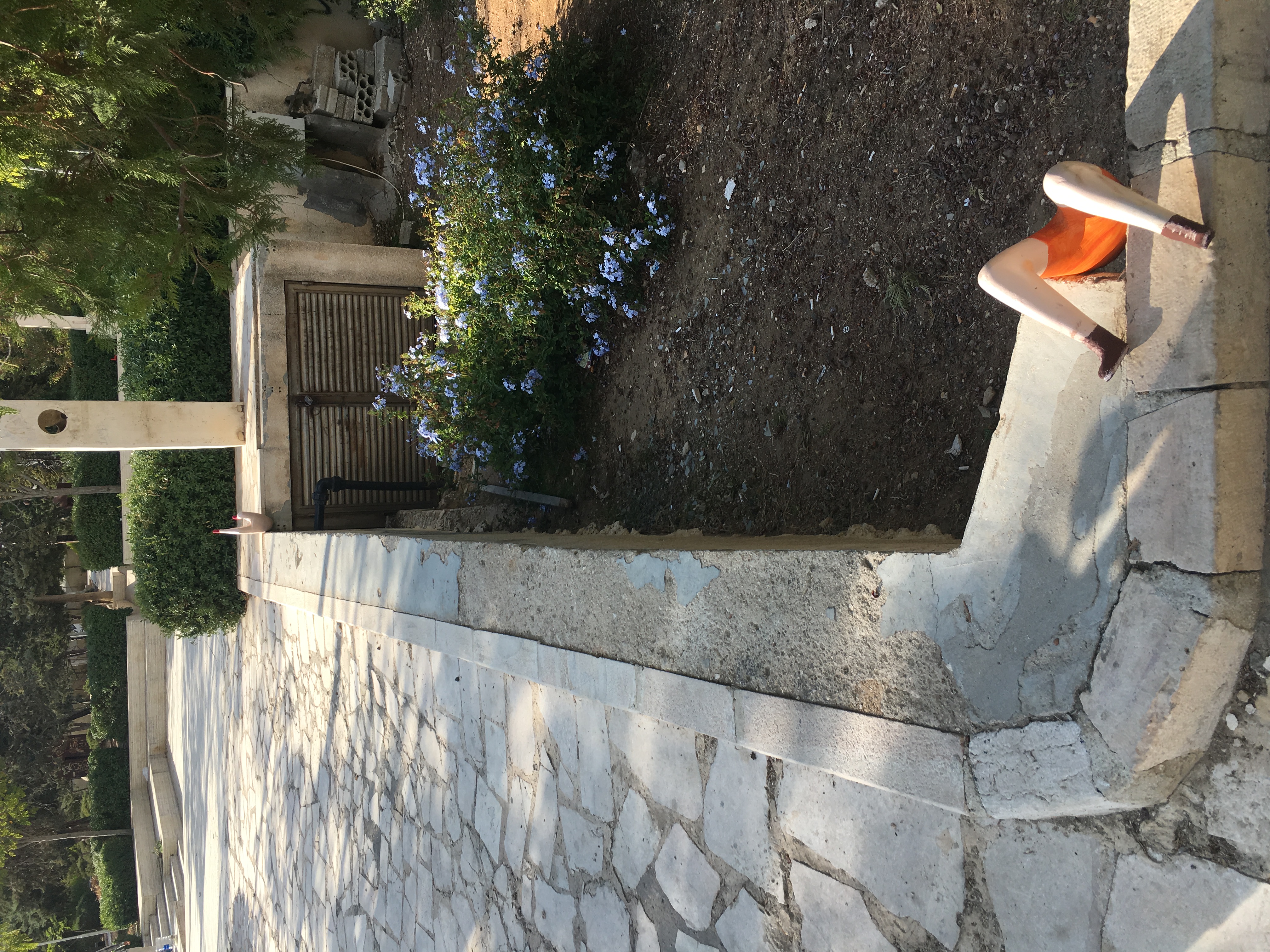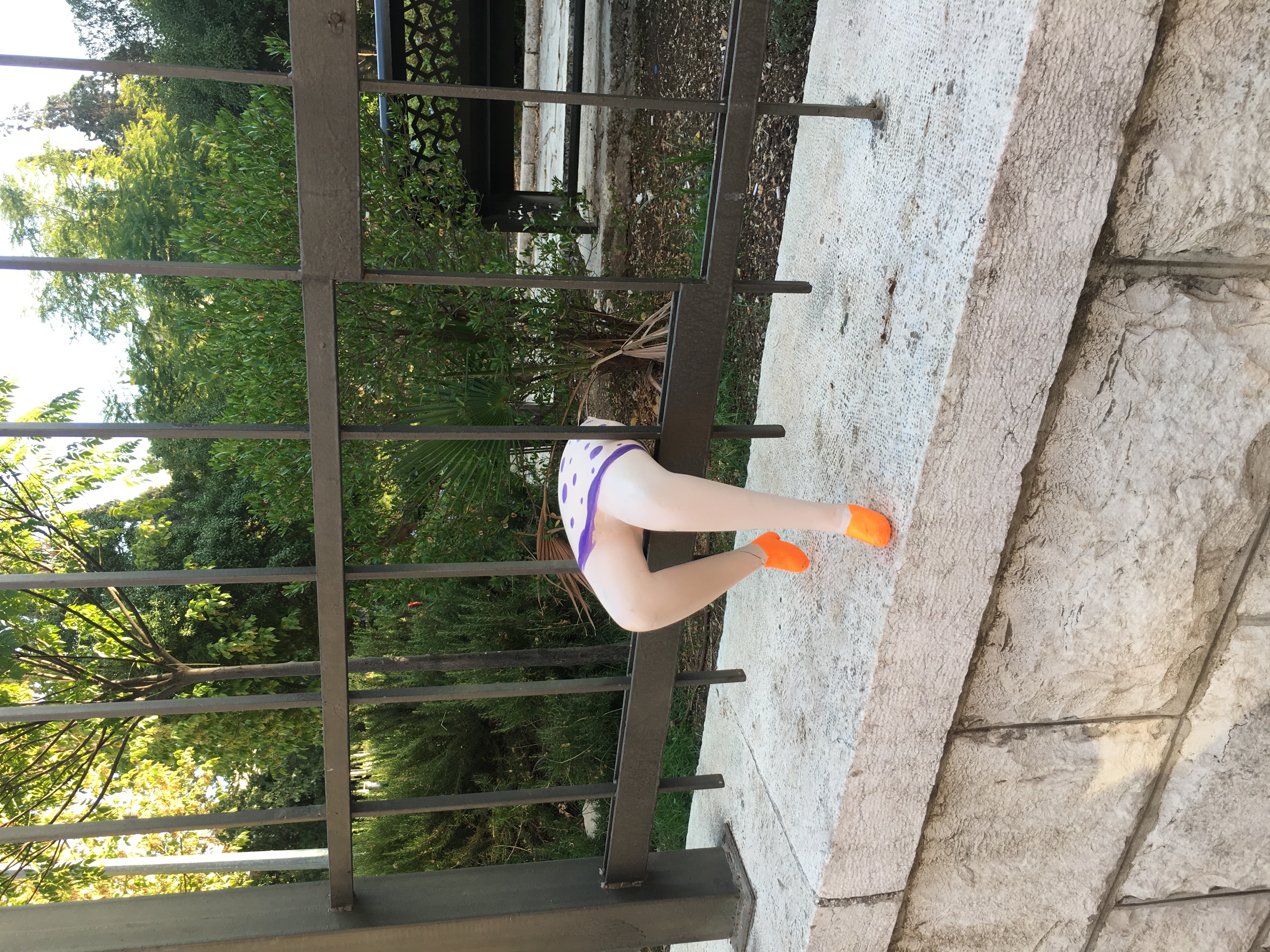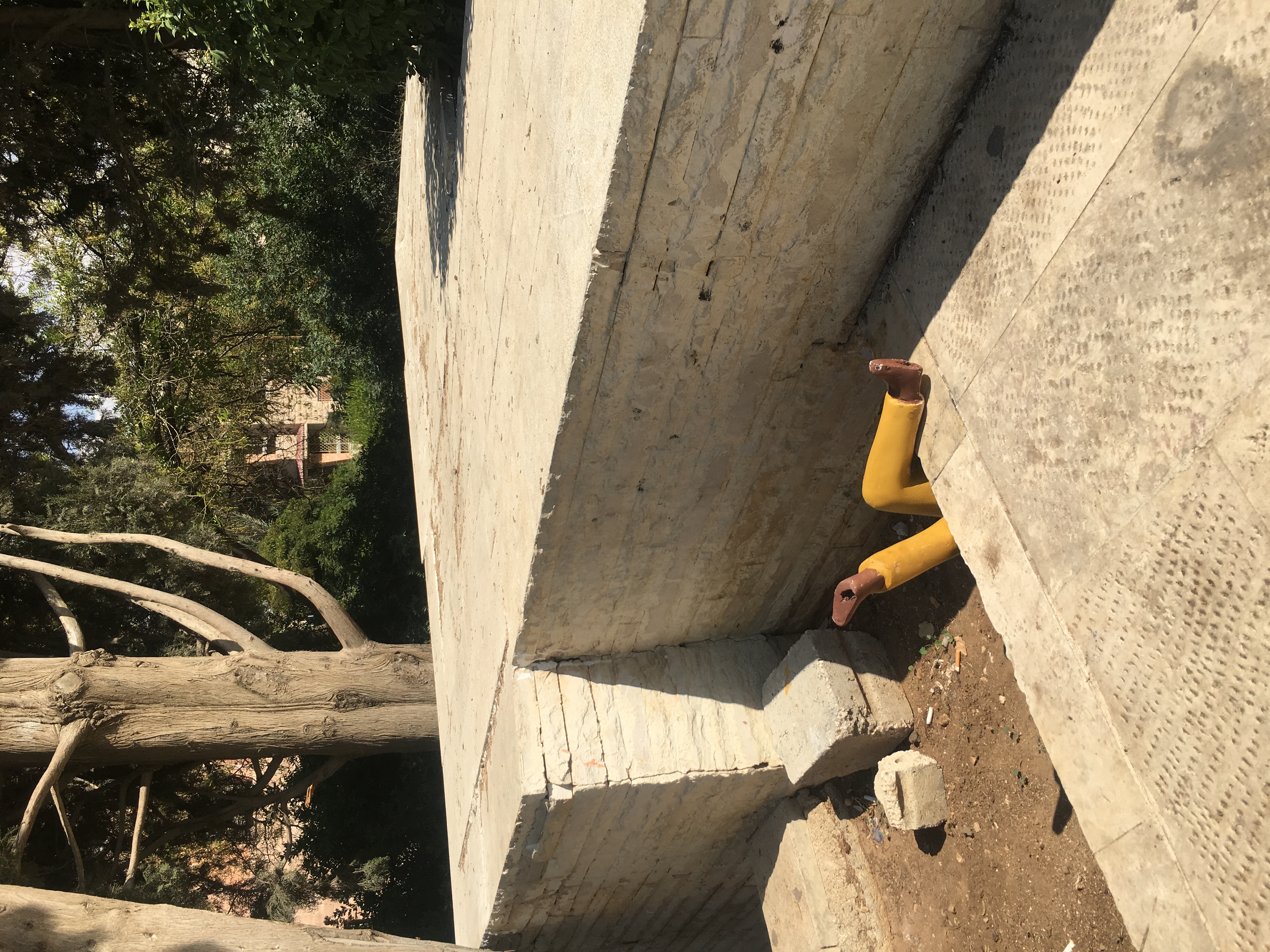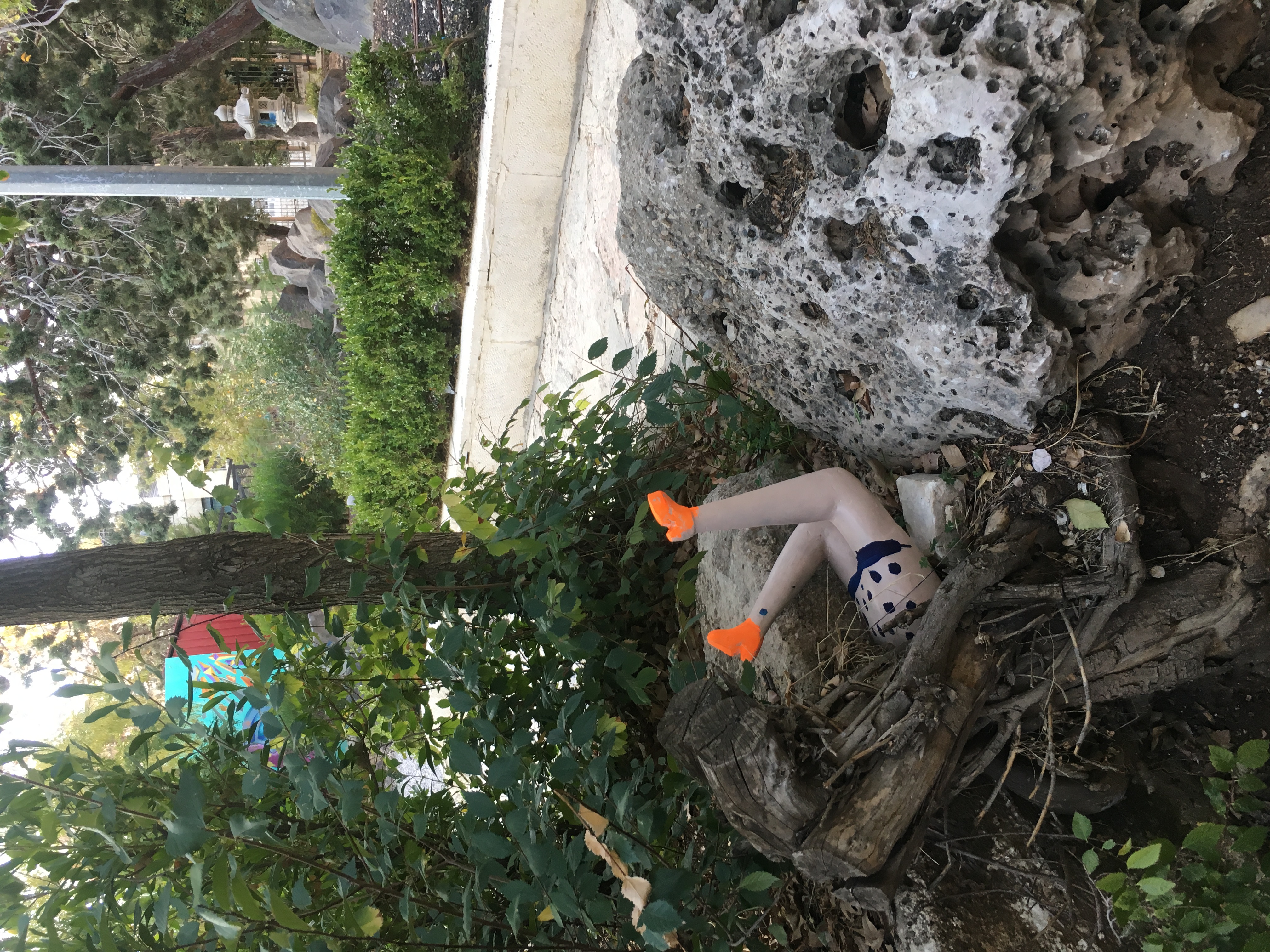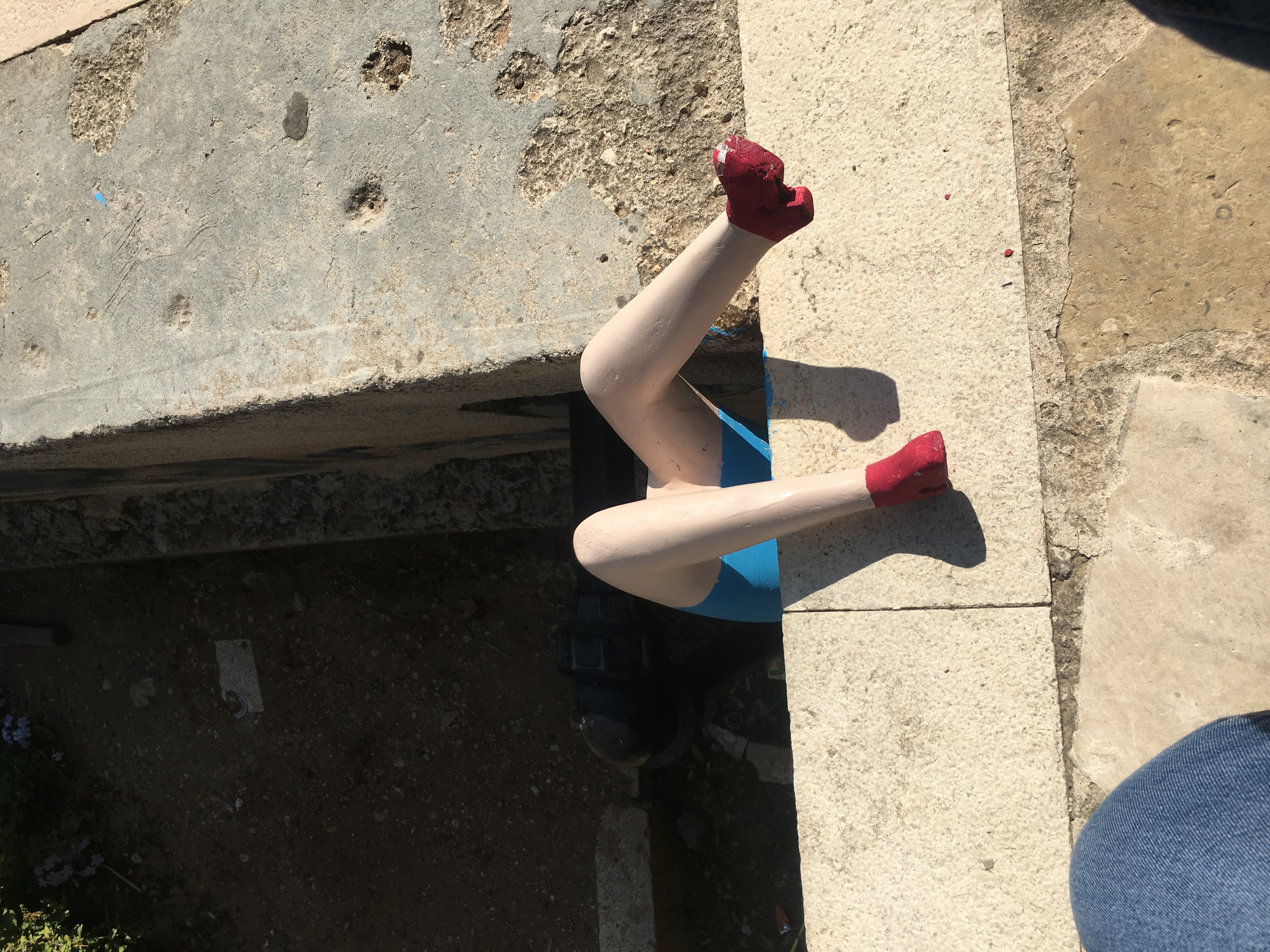 "Not only Ostriches bury their heads in sand" Investigates the rapid development of information technology and the large availability of such a large number of ports and inputs, the existence of new territories of Data and information that has been arising the past few years, not only threatening geographical borders and political powers but it increases the level of insecurities and pressure, thus it forms new behavior and attitude among different social levels.

The project questions the human behavior towards this development and the speed of circulated amount of information and news via satellites, the Internet and social media, and on the other hand, it looks at the relationship of different educational frameworks, whether (un)formal education or others with this change as a source of knowledge.

The project acts as a reflection of the feeling of being stuck and overwhelmed with stress, tons of information, and massive input we are being exposed to nowadays, which leads to disconnection, Isolation, and the desire to disappear.












While being an Octopus

Video performance
Series (2,38"/ 2:58"/ 2:30"/ 2:20")
HD
Loop
2019






The project was partially funded by Gender Bender /a joint project of the Goethe-Institute / Max Mueller Bhavan and Sandbox Collective.



While being an Octopus a series of video installations /performance, as a reflection on the role of women as seen through the eyes of society and what it dictates. In the video works, I play with a balancing-toy in different environments and spaces, placing different variations of miniature toys found amongst my daughter's collection. They represent (a cooker/stove, a washing machine, cooking utensils, a laptop, children, husband, wife...). By balancing toy-house objects on a wooden disc, I try again and again to reach the sweet point of equilibrium – if possible – while shedding light on a narrative that is fed by our society, media outlets and historical canons.

The project is looking for the position of women in the Arab region by addressing the concept of "balance" required by women in general and Mothers in particular. The project comes as an extension of my research on the maternal and reproductive experience especially from a social point of view as the study of the situation of women in the context of being a mother and in relation to home and household responsibilities.



Between the Dinosaur and Roller-coaster

Metal Installation
4*2.8*5 Meters
2019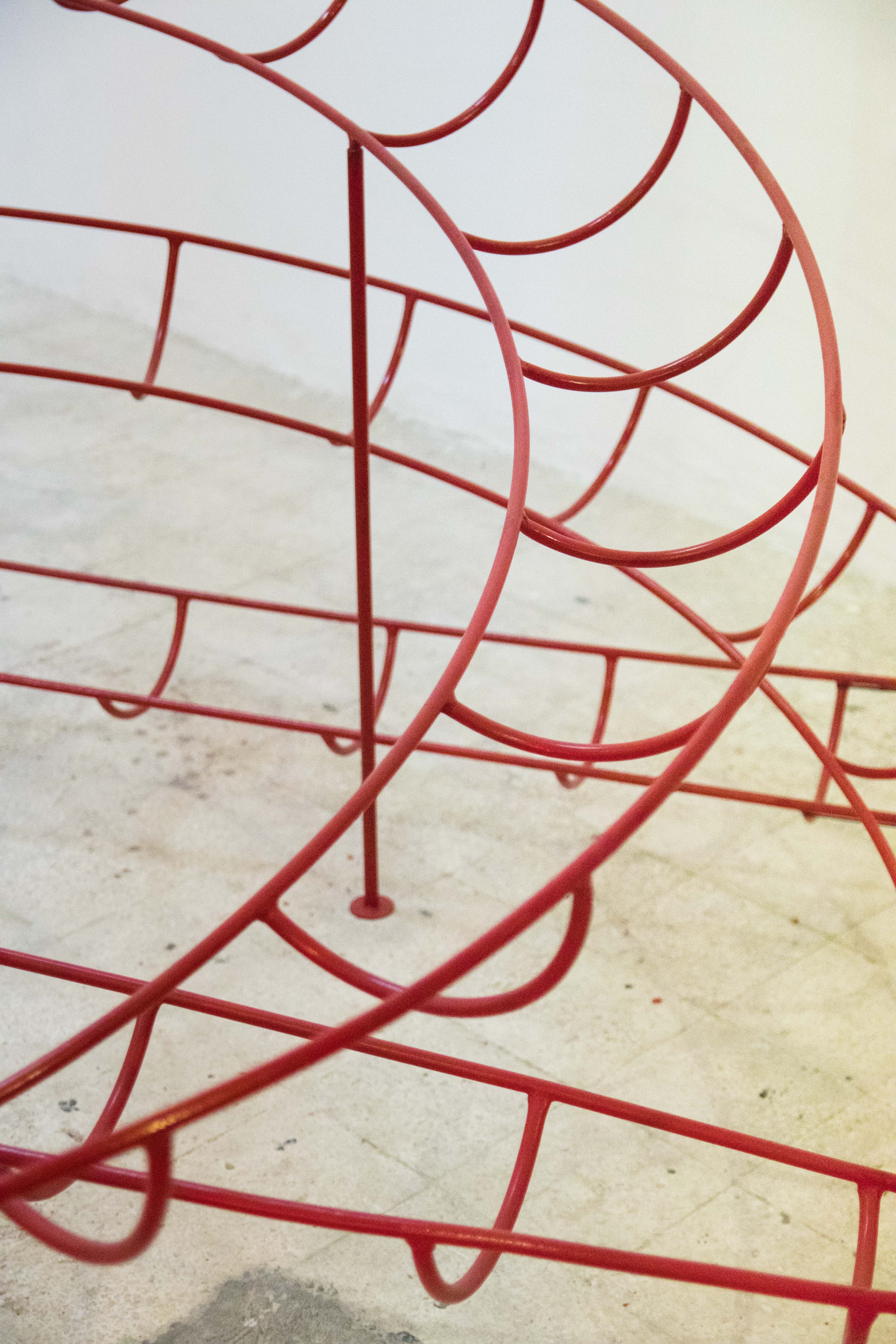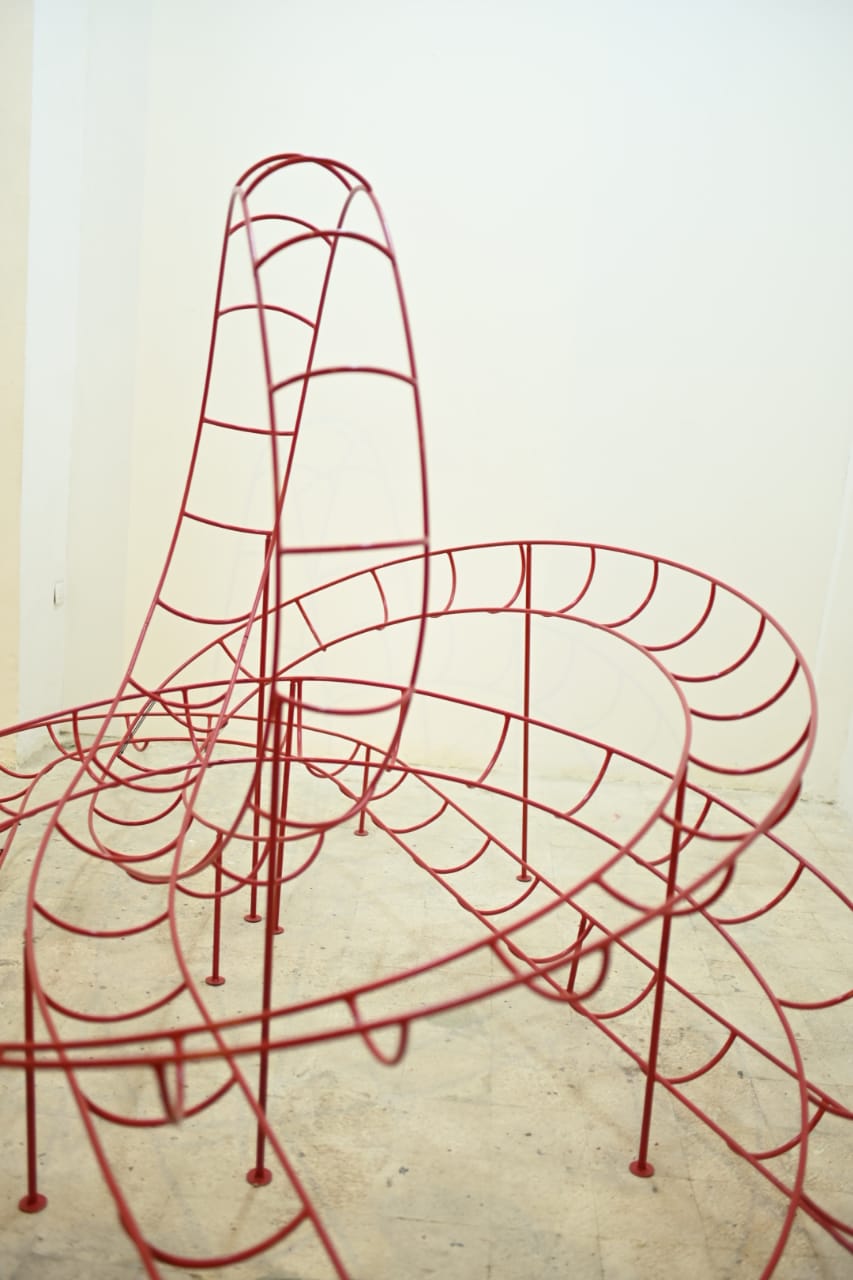 If there were a fight between the mother's self and that of her child then neither would win. It is, "of course", the Dinosaur that wins, and its name is guilt.
(Excerpt from How to Mend: Motherhood and its ghosts)

The metal structure acts as an expression for a certain state of being: Continuously negotiating mixed feelings, in an endless cycle of juggling responsibility with social and psychological burdens, combined with a feeling of guilt. It further considers the work of mothers as unpaid labor, a peg in an economic system that reinforces the role of women as the main caregivers. The roller coaster as a fixed structure echoes social systems and narratives which are difficult to change, and a cycle that is difficult to exit.